Ambu has supported the Red Cross for 30 years

Danish Red Cross started its Corporate Club in 1991, and Ambu has been a loyal member of this initiative from the beginning.

This means that we have supported the Red Cross in their aid for civilians in ex-Yugoslavia in the 1990s, in helping the victims after the tsunami in Asia in 2004, and in aiding the victims of the war in Syria that began in 2011 and continues to this day.
These are just a few of the efforts where the Red Cross saves lives and help people through crises and disasters, and across our Ambu locations, we are proud to support and aid these initatives.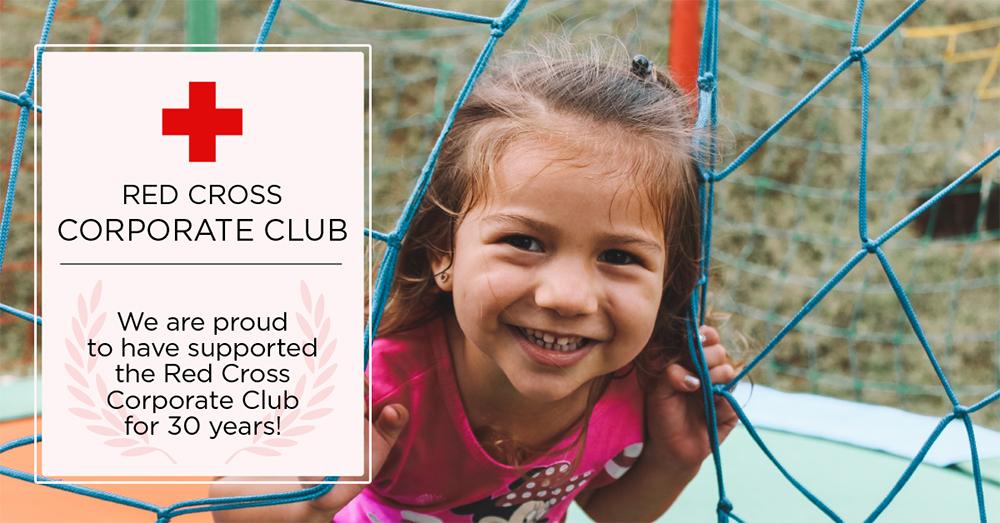 Caring for our people
As Ambu grows, so does the scope of ensuring safe working conditions for all. This requires a commitment to secure strong onboarding processes and alignment of requirements and expectations. The health and safety officers at our locations are responsible for systematic training, registration and reporting, and for checking that safety procedures adequately meet risk levels. ​We continuously monitor safety at our HQ and manufacturing sites. Safety training is tailored to local needs and allows flexibility to take account of local laws and traditions. Ultimately, the goal is to ensure a safe and healthy workplace for all employees.
Whilst the right t​o safe and healthy work applies to all aspects of the organisation,​ in this section, you can read about some of the safety and health measures taken in our manufacturing facilities in Noblesville, Penang and Xiamen.
Noblesville, USA
At our production site in Noblesville, several initiatives have been established to ensure the mental and physical well-being of our employees working in administative tasks and during the various shifts. Examples of the initiatives focusing on employee well-being include physical therapy, telehealth programs, and mental health programs.
At our manufacturing sites, safety is our number one priority. That is why we place significant focus on this through proper trainings in fall protection, fork-lift maneuvering, first aid, emergency response etc. Being a growing company, it is vital that new hires are properly and consistently onboarded into our safety culture. Additional initiatives with a purpose of ensuring safety for all include hazard communication programs, warehouse safety, covid policies, industrial hygiene monitoring etc.
Penang, Malaysia
Ambu production site in Penang has placed a significant focus on preventive measures against Covid-19 during the past year. Here, social distancing has been a high priority, and in production areas where this is not possible to be maintained, plastic partitions are set up. Additionally, all workplaces and common areas are disinfected at least thrice a day.
As a precautionary measure, employees in the production areas doubled-up on protection using face shields in combination with face masks. Business continuity whilst maintaining the good health of our colleagues has been one of the highest priorities in Ambu Penang, and therefore, precautionary measures such as the availability of hand sanitizers and the opportunity for regular mass testing of employees has also gone up over the past year.
Xiamen, China
An important aspect of ensuring safety in our production, is abiding to safety standards and ensuring consistent certification of these. Ambu Xiamen has built up a Work Safety Standardization system to ensure the safety and health of employees. One measure in this system includes an emergency response team who are qualified to take the lead during accidents, fires, covid-19 etc. Fire drills are held annually for the entire manufacturing site, to ensure emergency response abilities in all personnel.
The production site in Ambu Xiamen also invests efforts into building up the culture around health and safety in the workplace. This is done through various competitions and workshops held annually to build up employee knowledge on safety and health and to ensure employee readiness, should a situation occur.
Caring for our community
At Ambu, we care about the people around us - be it patients whose care experience we seek to improve, doctors whose workflow we want to help optimize, colleagues within the company, or the community outside the company.
For Thanksgiving 2020, our US colleagues based in Columbia, MD decided to give back to the local community.
A Thanksgiving celebration for all
In previous years, colleagues in the Columbia office have received a turkey for them to take home to celebrate the occasion with their friends and family. However, this particular year, in wake of the many economic challenges that the world faces due to the COVID-19 pandemic, they decided to forfeit their turkey from Ambu, and instead donate the expenditure that would have been from all the turkeys, to a food assistance program at the Community Action Council (CAC) of Howard Country, Maryland.
Collaborating with the local community
CAC is an organization whose mission is to serve low income residents in Howard County through four core program areas: food assistance, energy and weatherization assistance, housing assistance, and early childhood education. The donation from Ambu goes towards ensuring that local families who otherwise would not have had a thanksgiving meal, or would have had less, can now enjoy one as well.
At Ambu, we highly value our relationships with our local communities.
Creating a sense of belonging
Ambu is an innovation-driven company. New ways of thinking, different perspectives and a strong culture that harmonizes it all, is key to Ambu's success. Therefore, we want to continually be able to attract, develop and retain talent and believe that there should be equal opportunities for all irrespective of gender, age, race, nationality, ethnicity, sexual orientation, religious beliefs, education, perspective and other diversity factors.
To monitor our performance, measurement and tracking of inclusion and diversity data is included in the global engagement survey.
We believe that an inclusive, diverse and equitable work environment ensures a sense of belonging, that engages our people's full potential where innovation and performance can thrive. In order to do this, we focus on our values of collaboration and integrity to drive inclusion in our teams. In addition to the basic measures to ensure diversity and inclusion within our company, we also work proactively in the following areas: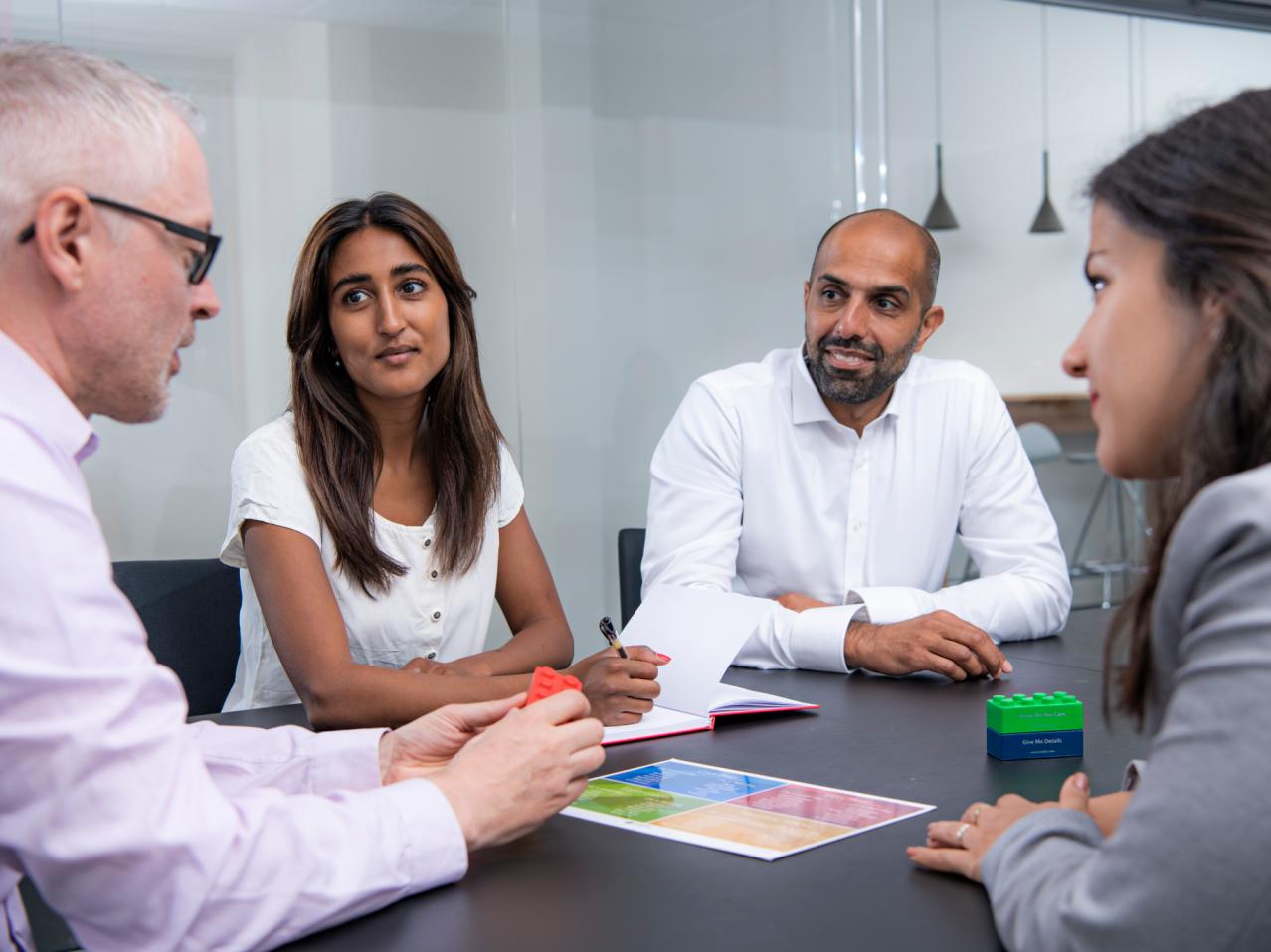 Gender Diversity in Recruitment
Continued training and development of our people leaders in diversity and inclusion through recruitment, leadership and values training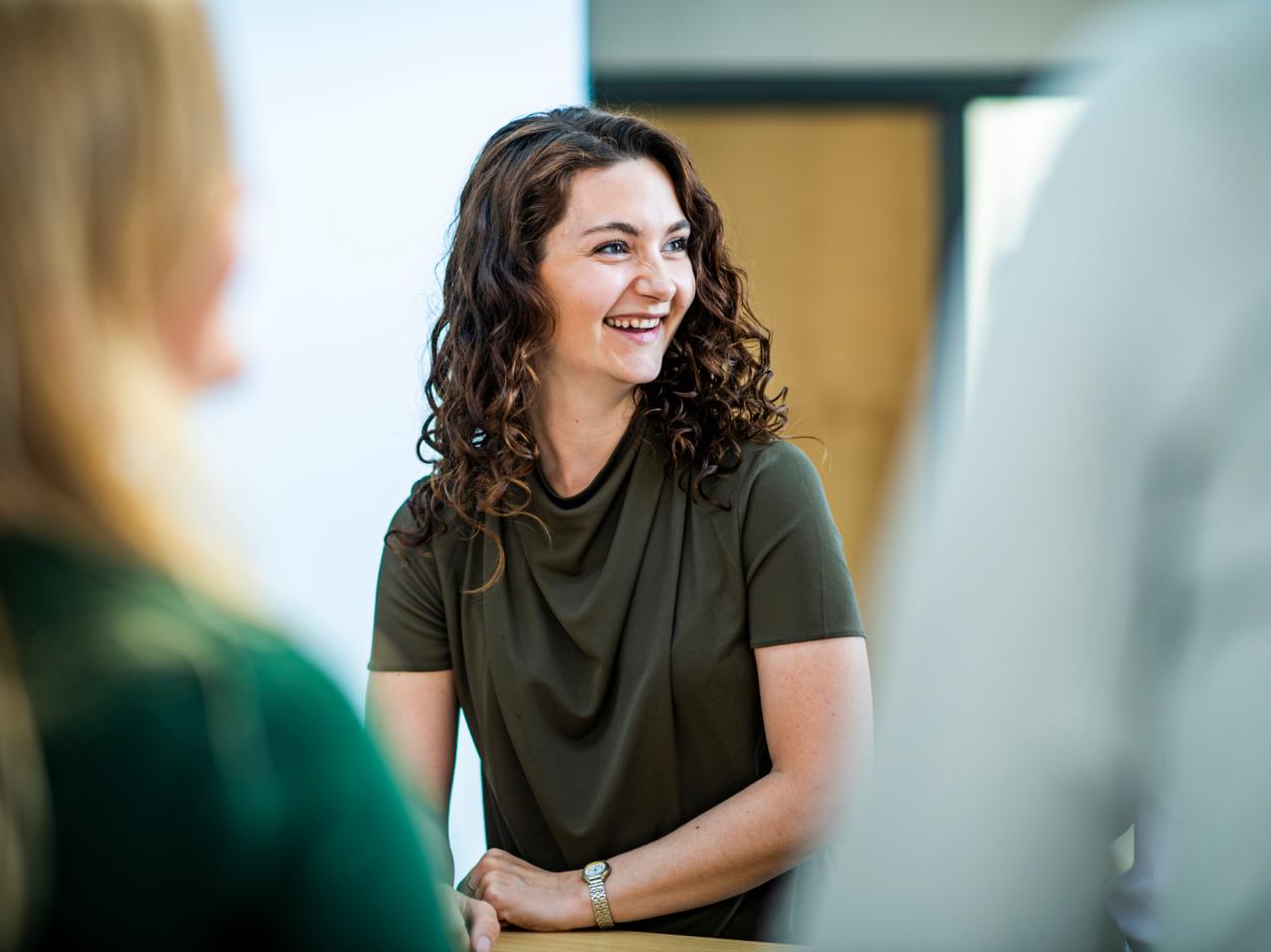 Career progression for women
Engagement with the Danish Women in Board Forum (KIB-Executive & Boards) to educate future female board members and provide allyship.
Communication campaign celebrating our female leaders and providing role models for future leaders in Ambu.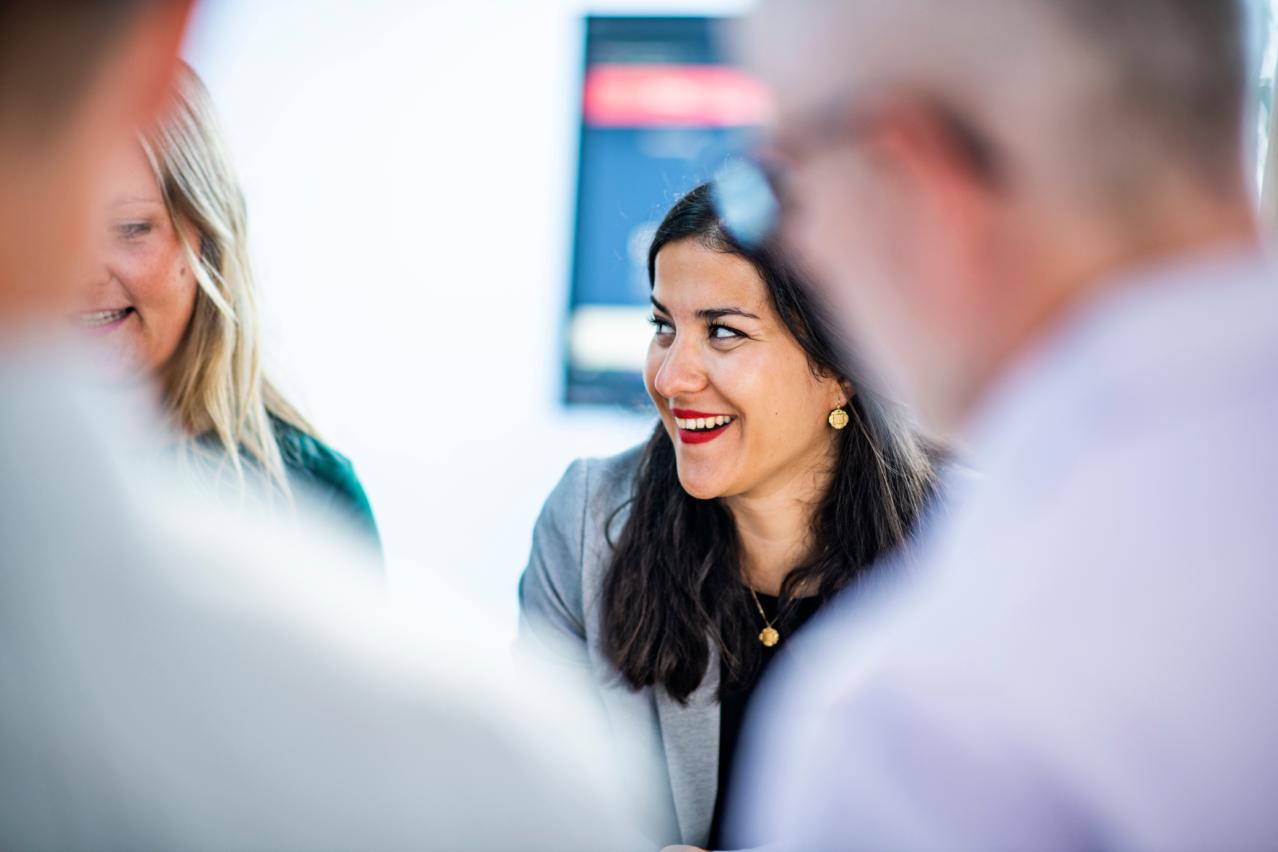 Retaining women
Female mentorship program connects mentees and mentors for mutual career development, to foster network and to increase female retention rate.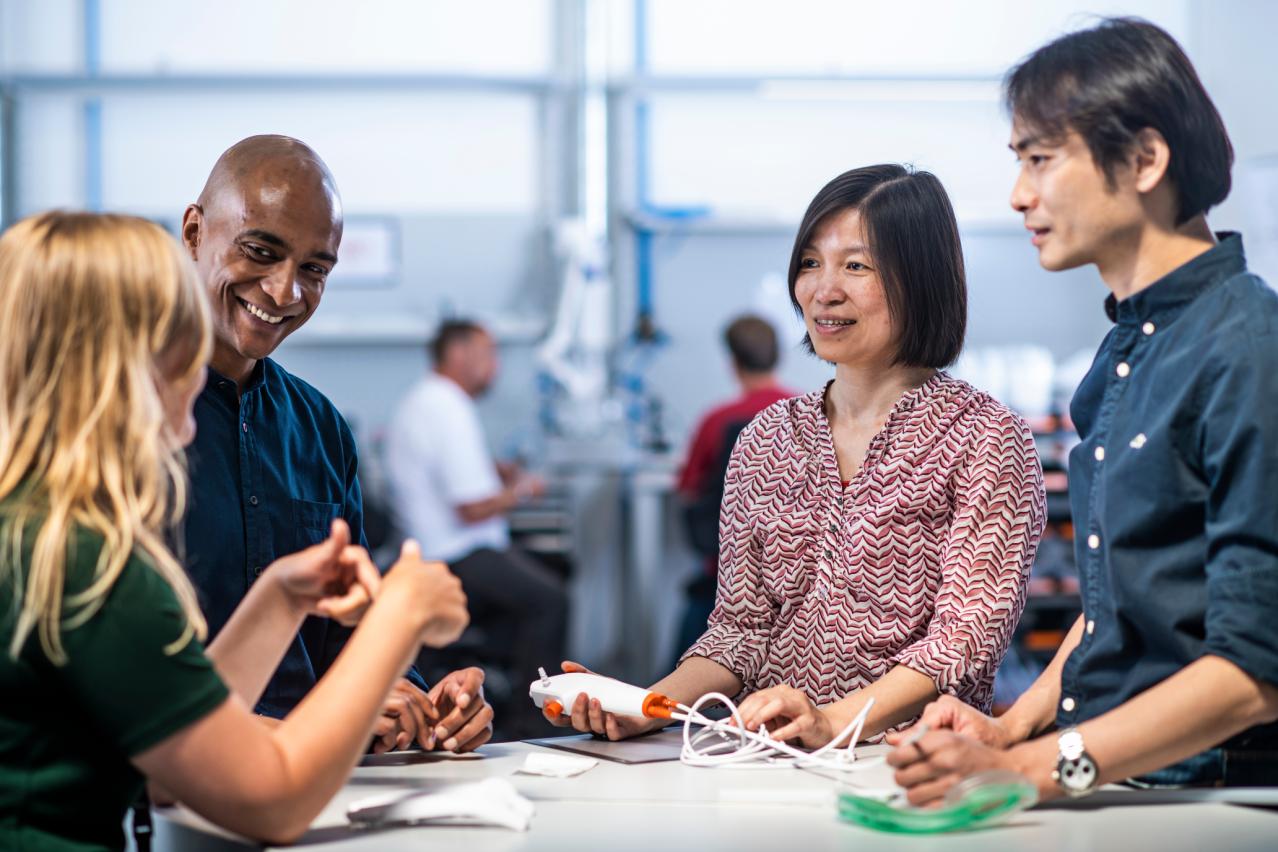 Maintaining a diverse pool of talents
Continued engagement in diversity related events, programs and partnerships in our communities.
We encourage diversity of ethnicity, culture, nationality, perspective, education, gender and sexual orientation within our global graduate program.
Read about our latest sustainability efforts
Download our annual report and find out more about our sustainability strategy and initiatives in the sustainability section.