Rethinking solutions to advance healthcare
Since 1937, Ambu has been rethinking solutions, together with healthcare professionals, to save lives and improve patient care. Today, millions of patients and healthcare professionals worldwide depend on the efficiency, safety and performance of our single-use endoscopy, anaesthesia and patient monitoring solutions.
We are driven by our strong purpose:
Together, we rethink solutions to save lives and improve patient care
Leaders in single-use endoscopy
We are the market leader in single-use endoscopy, a market we created in 2009 with the world's first single-use bronchoscope, the Ambu® aScopeTM.
Today, we have expanded our presence across the four major endoscopy segments – pulmonology, ENT (ear-nose-throat), urology and, most recently, GI (gastroenterology).
We keep disrupting the global healthcare industry with smarter and simpler solutions that break down conventional barriers for hospitals and clinics.
DNA of breakthrough innovations
Our DNA of innovation is tightly linked to our strong heritage of developing innovations that make a true difference in healthcare.
In 1956, we invented the world's first self-inflating resuscitator, the Ambu® Bag™, which is still in use today. It was a major milestone in emergency medical equipment and continues to be a permanent part of hospitals' and emergency services' product ranges world-wide.
Committed to customers
Our commitment to our customers is unwavering. We deliver innovations that make a real difference to healthcare professionals and their patients by collaborating with leading medical experts to uncover their needs in depth.
We listen, and we learn. And we translate those needs into solutions that activate the future.
Our fields of excellence
Since 1937, breakthrough ideas have fueled our work of rethinking solutions with healthcare professionals to save lives and improve patient care. We are focused on supporting healthcare professionals within three fields of excellence, supported by our broad product portfolio of single-use medical devices.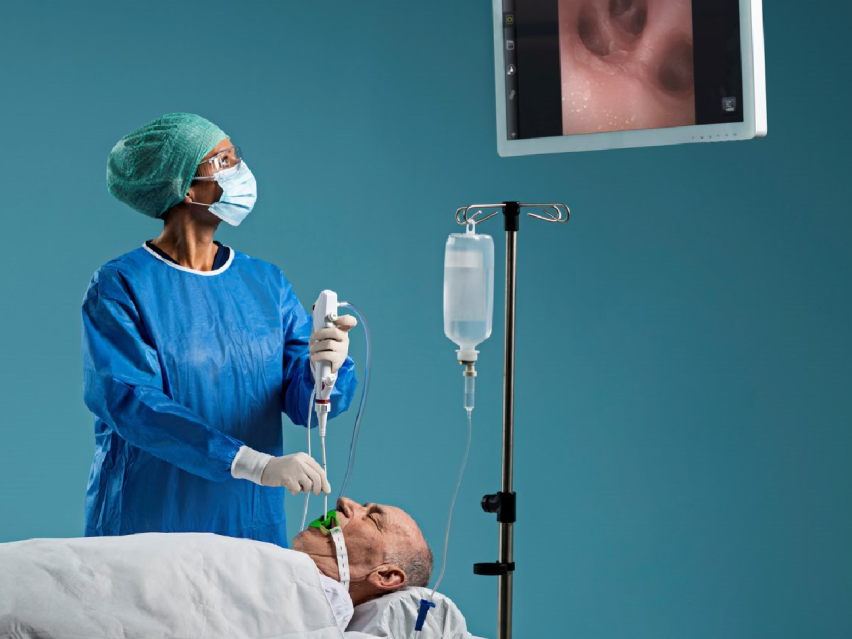 ENDOSCOPY SOLUTIONS
We offer a comprehensive portfolio of single-use endoscopy solutions within the four major endoscopy segments: Pulmonology, urology, ENT and GI. And with our unique endoscopy systems – the Ambu® aView™ 2 Advance and the Ambu® aBox™ 2 – our single-use endoscopy ecosystem supports needs across the hospital.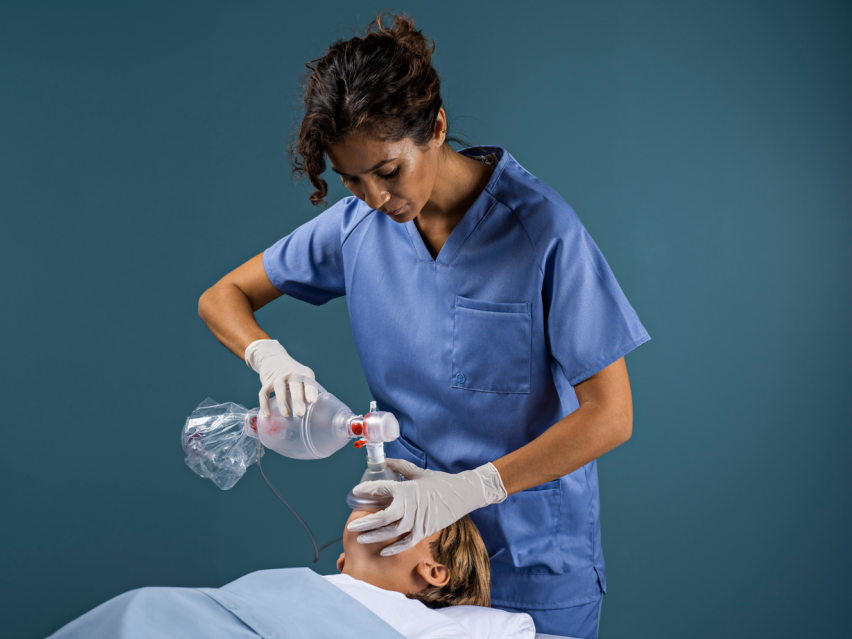 ANAESTHESIA
With the innovative development of the first self-inflating resuscitator, the "Ambu bag" in 1956, Ambu forever changed the history of saving lives. Now more than half a century later we are still dedicated to the development of innovative products that help save lives and simplify workflow and the daily life of the anaesthetists for the benefit of the patients.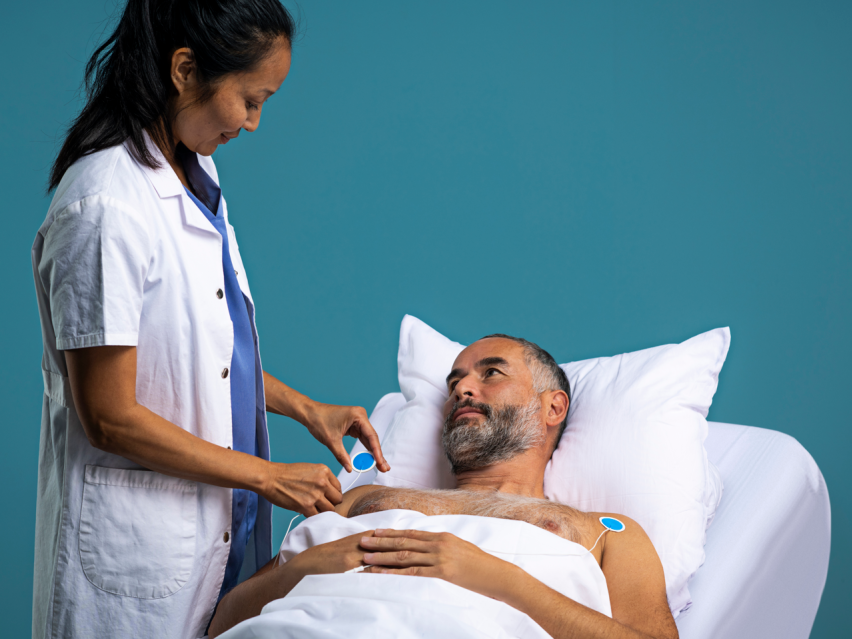 PATIENT MONITORING
In 1971, a Danish engineer by the name of Jan Rasmussen recognised the need to obtain reliable traces from biosignals. Since then, we have been leading the way in the design and development of high-quality single-use electrodes for accurate diagnosis. Ambu offers a complete range of electrodes for different applications to meet customer needs.
We are recognised for our innovative single-use endoscope solutions
Ambu has been broadly recognised for our innovative solutions and the functional design qualities of our endoscopy devices.
In 2021, Frost & Sullivan named Ambu the most innovative endoscope company, and in 2022, we joined Fast Company's List of the world's top 10 most innovative medical device companies.
Furthermore, in 2021, Ambu® aScope™ 4 Cysto and Ambu® aScope™ Duodeno were recognised with the Red Dot Award for Product Design. The latter also won the Innovative Products award. Furthermore, the Ambu® aScope™ 4 Broncho Sampler Set won the Danish Design Award in 2021.
---
---
Ambu by the numbers
(financial year 2021/22)
Ambu is listed on the NASDAQ OMX Copenhagen.
Headquartered in Ballerup outside Copenhagen, our workforce is spread across Europe, North America, Asia Pacific and Latin America, with production sites in China, Malaysia and the USA.
Our values
Three core values reflect the best of who we are at Ambu. By keeping a focus on these values, we unite and advance our company culture and drive Ambu forward.
We aim high
and adapt fast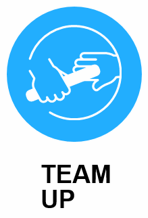 We collaborate with
customers and colleagues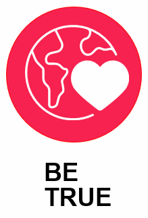 We act with integrity
in all we do