Three ways single-use cystoscopes help you increase productivity
The Ambu cystoscopes help you simplify your clinical workflow, free up resources and treat more patients because they are:
Always available
Always have a new, sterile cystoscope ready to use straight from the pack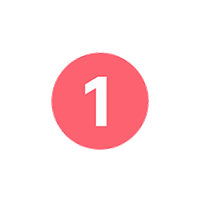 No repair
Never have to reschedule procedures due to endoscopes being cleaned or out for repair
No reprocessing
Cut the time and costs associated with reprocessing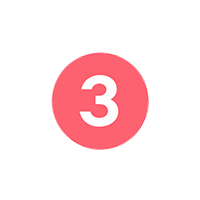 Ambu® aScope™ cystoscopes
Ambu aScope cystoscopes is a sterile single-use flexible endoscope that help you be more productive – without compromising on the quality of your work.
Find the right single-use cystoscope for your specific clinical needs
With our single-use cystoscopes, you always have access to a new high-quality, sterile cystoscope with consistent quality. But which products best support your requirements?
Ambu® aScope™ 4 Cysto is our solution for in-patient consults, the Emergency Room and the outpatient clinic.
Ambu® aScope™ 5 Cysto HD combines the single-use efficiency of aScope 4 Cysto with superior image quality for complex diagnostic and therapeutic procedures, for example, in the Operating Theatre, Outpatient department, Emergency Room (ER) or the Intensive Care Unit (ICU).
Learn more about aScope 4 Cysto and aScope 5 Cysto HD, or download our guide to see when to use each of our aScope Cysto single-use solutions.
What do urologists think about single-use cystoscopy?
Clinical performance of Ambu® aScope™ 4 Cysto
How do urologists rate the Ambu single-use cystoscope?
This white paper conveys the results of urologist evaluations of aScope 4 Cysto after performing cystoscopies.
The white paper:
Is based on feedback from 380 urologists in Europe, Australia and Hong Kong
Summarises urologists' perceptions of image quality, manoeuvrability, navigation and overall performance
Indicates a high level of satisfaction among urologists worldwide
Interested in how urologists in the US rate aScope 4 Cysto?
Duke Study Favors aScope 4 Cysto for Standard of Care
A recent independent study conducted at Duke University Hospital found that the aScope 4 Cysto demonstrated superior flexion and comparable optics to reusable scopes already being used in hospital urology departments. Dr. Michael Lipkin, a urologist in Durham, NC, and one of the study's authors, set out to assess key technological capabilities of single-use and reusable cystoscopes and rendered single-use—and more specifically, the aScope 4 Cysto—as better than the current standard of care.
READ more from our singleuseendoscopy.com article
REVIEW the Journal of Endourology abstract
DOWNLOAD our Duke Study Summary Sheet
LISTEN to the singleuseendoscopy.com Endoscopy Insights Podcast as Dr. Lipkin discusses the findings:
A new cystoscope for every procedure
Ambu aScope 4 Cysto offers clear and sharp imaging and smooth manoeuvrability, which do not deteriorate because you get a brand-new cystoscope for every procedure.
Learn about the benefits, design, technical specs, download data sheets and brochures, and find out how you can try the product at your institution.
A straightforward procedure with the aScope 4 Cysto solution
Always available
The single-use aScope 4 Cysto solution is easy to take with you – wherever and whenever you need it. The cystoscope and Ambu® aView™ 2 Advance monitor are lightweight, portable and simple to set up. You can place the HD monitor in a convenient position, take images and videos, and go over the results later with the patient or colleagues.
Excellent imaging
When you combine the new single-use Ambu aScope 4 Cysto with the portable 12.8" HD Ambu aView 2 Advance monitor, you get clear and sharp imaging every time. Because the cystoscope is single-use, there is no wear and no degradation of image quality.
Learn more about aView 2 Advance
Learn more about aScope 4 Cysto
Be the first to try the Ambu single-use cystoscopes
Sign up for more information or to request a customised, one-on-one product demonstration at your convenience. Discover how our single-use cystoscopes can be effective and simplify your workflow.