Three ways aScope 4 Cysto helps you increase productivity
The single-use aScope 4 Cysto helps you simplify your clinical workflow, free up resources and treat more patients because you:
Always have a new, sterile cystoscope ready to use straight from the pack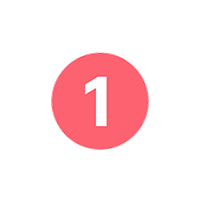 Never have to reschedule procedures due to endoscopes being cleaned or out for repair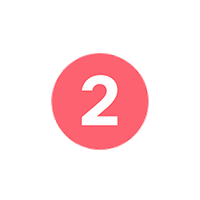 Cut the time and costs associated with reprocessing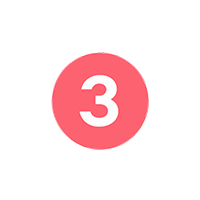 A straightforward procedure with the aScope 4 Cysto solution
Always available
The single-use aScope 4 Cysto solution is easy to take with you – wherever and whenever you need it. The cystoscope and Ambu® aView™ 2 Advance monitor are lightweight, portable and simple to set up. You can place the HD monitor in a convenient position, take images and videos, and go over the results later with the patient or colleagues.
Excellent imaging
When you combine the new single-use Ambu® aScope™ 4 Cysto with the portable 12.8" HD Ambu® aView™ 2 Advance monitor, you get clear and sharp imaging every time. Because the cystoscope is single-use, there is no wear and no degradation of image quality.
Learn more about aView 2 Advance
Learn more about aScope 4 Cysto
FDA news release on infections associated with reusable urological endoscopes
The U.S. Food and Drug Administration (FDA) is investigating numerous medical device reports (MDRs) describing patient infections and other possible contamination issues possibly associated with reprocessed urological endoscopes.
Do more of your best work
Ambu® aScope™ 4 Cysto offers clear and sharp imaging and smooth manoeuvrability, which do not deteriorate because you get a brand-new cystoscope for every procedure.
Learn about the benefits, design, technical specs, download data sheets and brochures, and find out how you can try the product at your institution.
What do urologists think of aScope™ 4 Cysto?
Initial physician evaluations highly positive
aScopeTM 4 Cysto was adopted by over 100 hospitals across the US in less than 150 days since its release in March. We asked 31 urologists at 12 of those sites to evaluate our new single-use cystoscope after performing procedures.
This report summarizes clinicians' highly positive evaluations of:
Overall scope and monitor performance
Image quality
Bending capability
The rapid acceptance and promising initial clinical evaluations suggest significant benefits for adopters of this single-use cystoscopy solution.
Scientific conference posters
These non-peer reviewed posters, created by Ambu and distributed at EUGA 2020, offer a quick overview of urologists concerns when it comes to reusable cystoscopes, and how they feel about the single-use alternative.
The first three posters above are based on a survey conducted among 105 urologists divided evenly in the UK, Germany and France. Poster 4 surveyed 53 Japanese urologists. They were a part of the program at EUGA 2020 and UAA 2020.
About Ambu
Focus on single-use endoscopy results in excellence
In 2009, Ambu launched the world's first single-use flexible bronchoscope, Ambu® aScope™, and today, over 600,000 of our single-use endoscopes are used in more than 3,500 hospitals. The aScope 4 Cysto builds on this decade of experience and know-how.
Our advanced production facilities have highly skilled staff that know how to manufacture quality single-use endoscopes, and approximately 20 percent of our revenue from single-use endoscopes is fed back into R&D.
We have a strong focus on single-use innovation and collaborate closely with healthcare professionals, who advise us and co-develop our products to ensure consistent innovation quality.