Ambu® aScope™ 5 Broncho
aScope 5 Broncho combines the high level of manoeuvrability and imaging needed in the bronchoscopy suite with the sterility and efficiency of the single-use concept. The result? Consistently high performance, sterility, and the flexibility required for a complex and demanding workflow.
See for yourself
Contact us to arrange a demo. It's quick and simple for us to set it up at your workplace, so you can get aScope 5 Broncho in your hands and see for yourself.
Single-use like you've never seen it before
Introducing aScope 5 Broncho
10 reasons you'll want aScope 5 Broncho in your bronchoscopy suite
It will enable you to:
1. Smoothly navigate the bronchial segments with up and down bending angles of 195°/195° (5.6/2.8 and 5.0/2.2) and 210°/210° (4.2/2.2 and 2.7/1.2)addclose
The combination of the bending angles, distal tip angulation range and the flexibility of the insertion tube is designed to help you access difficult-to-reach areas in the bronchial tree, not least when working with an endotherapy instrument.
2. Use the instruments you need in the bronchoscopy suiteaddclose
aScope 5 Broncho is designed for use with the diagnostic and therapeutic endotherapy instruments commonly used in the bronchoscopy suite, such as biopsy forceps, cytology brushes, biopsy needles, cryoprobes and high-frequency tools*.
*High-frequency tool compatibility for 5.6/2.8 and 5.0/2.2
3. Easily manoeuver with 120° left/right rotationaddclose
The rotation function is designed to make it easy to adjust the position of the distal end of the insertion tube to ease navigation and insertion of endotherapy instruments.
4. Visualize the bronchial tree with next-level imagingaddclose
The combination of a high-resolution camera chip* in the bronchoscope and the full-HD Ambu displaying and processing unit delivers a superior image.
*Available in 5.6/2.8 and 5.0/2.2
5. Easily take, review and document images and videosaddclose
At the touch of a button on the bronchoscope, you can zoom in and out, capture images and videos and review them post-procedure with patients or colleagues. Furthermore, compatibility with PACS servers and electronic medical record software makes documentation smooth and efficient.
6. Stop worrying about leak testsaddclose
With the single-use aScope 5 Broncho solution, you get a new scope for every patient. That means there are no concerns about causing damage to aScope 5 Broncho with sharp or active endotherapy instruments and no concerns about failed leak tests.
7. Start or expand bronchoscopy services with minimal capital investmentaddclose
Freeing up costs and resources paves the way for your hospital to use the freed-up resources for other important tasks. With the aScope 5 Broncho solution, the only item needed to increase capacity is an additional displaying and processing unit.
8. Free up costs and resourcesaddclose
aScope 5 Broncho reduces the time and resources spent on cleaning. In fact, it completely eliminates the need for reprocessing. In addition, the cost and effort of maintenance and repairs, service contracts, and resources spent on transportation, administration, training and cleaning supplies are removed.
9. Get access to a variety of sizes whenever you need themaddclose
aScope 5 can save you from the inefficiency and bother of cancellations and rescheduling.
10. Eliminate the risk of patient-to-patient cross-contaminationaddclose
The availability of a sterile single-use bronchoscope could be especially relevant in reducing the risk of infection transmission among immunosuppressed pulmonary patient populations.
One solution for a broad range of procedures
With aScope 5 Broncho, you always have sterile bronchoscopes available in different sizes for a variety of procedures.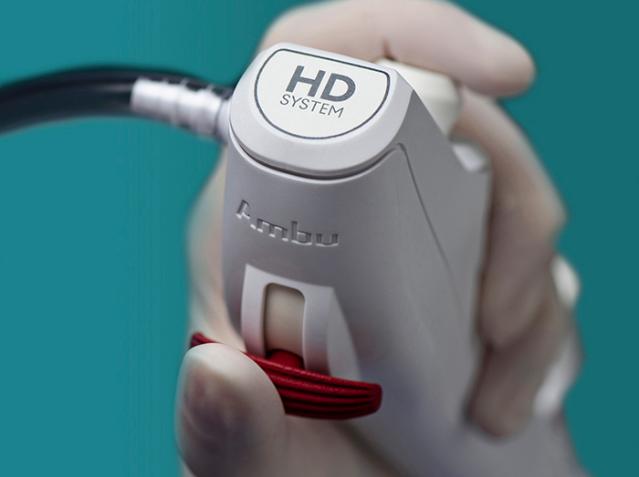 Diagnostic and therapeutic procedures
aScope 5 Broncho HD 5.6/2.8 and 5.0/2.2
---
Suitable for a wide range of procedures
-
Excellent manoeuvrability with endotherapy instruments, including high-frequency tools
-
High-resolution camera chip with 2 LEDs in scope and full-HD display unit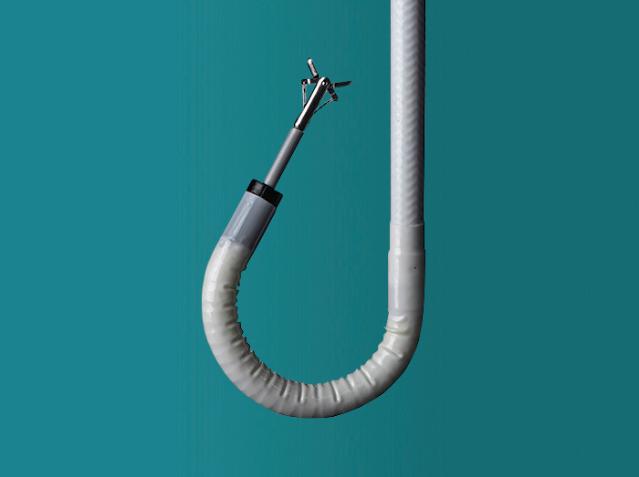 Peripheral bronchoscopy procedures
aScope 5 Broncho 4.2/2.2
---
A regular-sized working channel in a thin bronchoscope
-
Thin size and high bending angles of 210°/210°
-
Compatible with commonly-used endotherapy instruments and active tools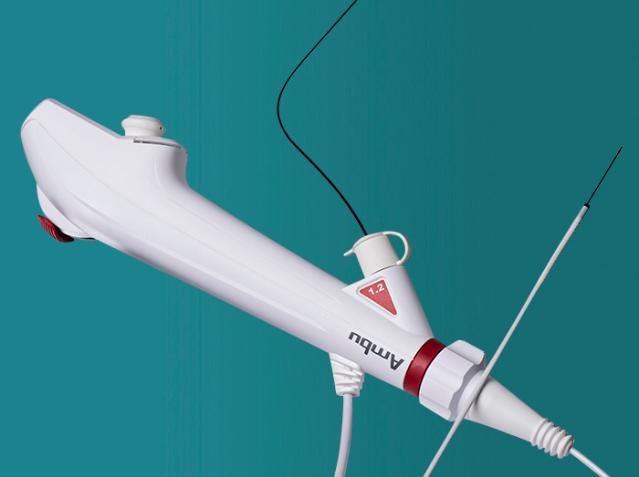 Smaller anatomies
aScope 5 Broncho 2.7/1.2
---
Ultrathin scope suitable for ET tubes as small as 3.5 mm.
-
No compromise on manoeuvrability, image quality or working channel
-
120° field of view and 3-100mm depth of field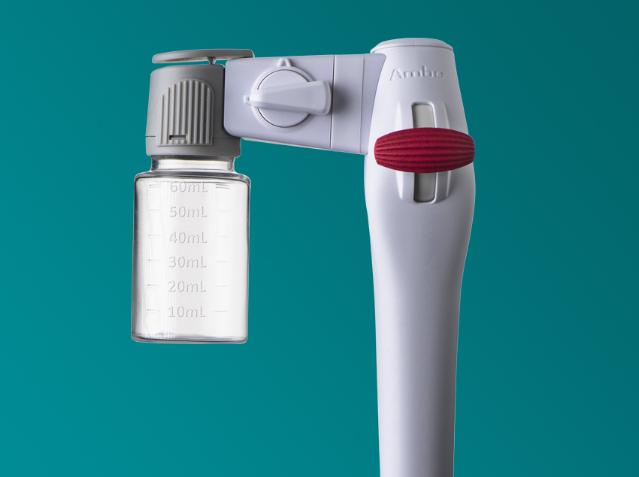 BAL procedures
aScope 5 Broncho Sampler Set
---
Innovative closed-loop system reduces the risk of sample contamination and loss
-
Package includes two 60-ml sample containers to address the need for larger samples
-
Simple to operate without assistance
Single-use bronchoscopy and the environment
Single-use impact equal to or less than reusable
Single-use eliminates a long list of materials used for reprocessing, such as chemicals, water, containers and personal protective equipment. In fact, as the graph below shows, the environmental impact of single-use bronchoscopy is equal to or less than that of reusable.
Learn about our actions, acheivements and commitment to reducing our environmental impact.
Comparative study of the environmental impact of reusable and single-use aScope 4 bronchoscopes
Energy consumption (MJ)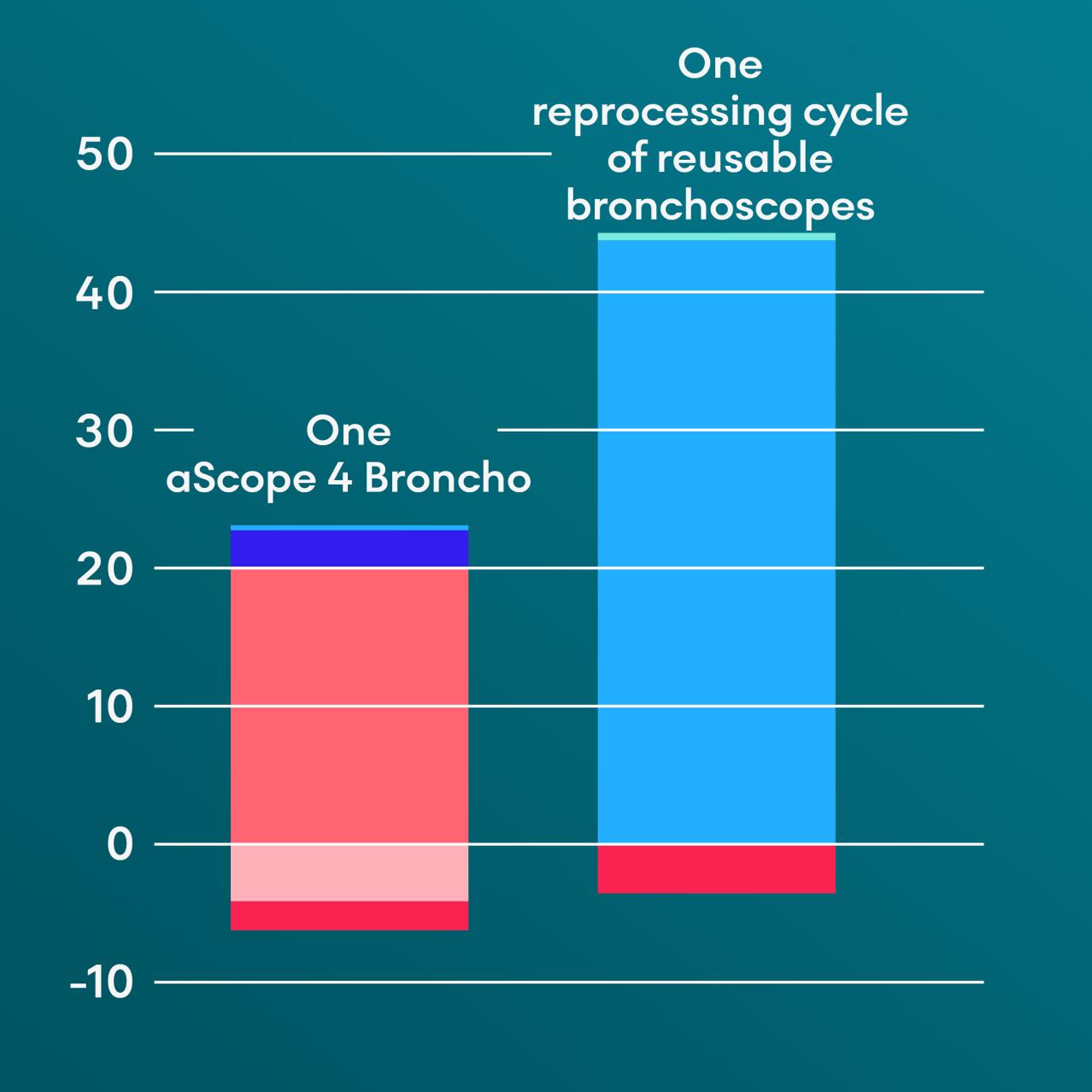 Environmental impact (kg CO2)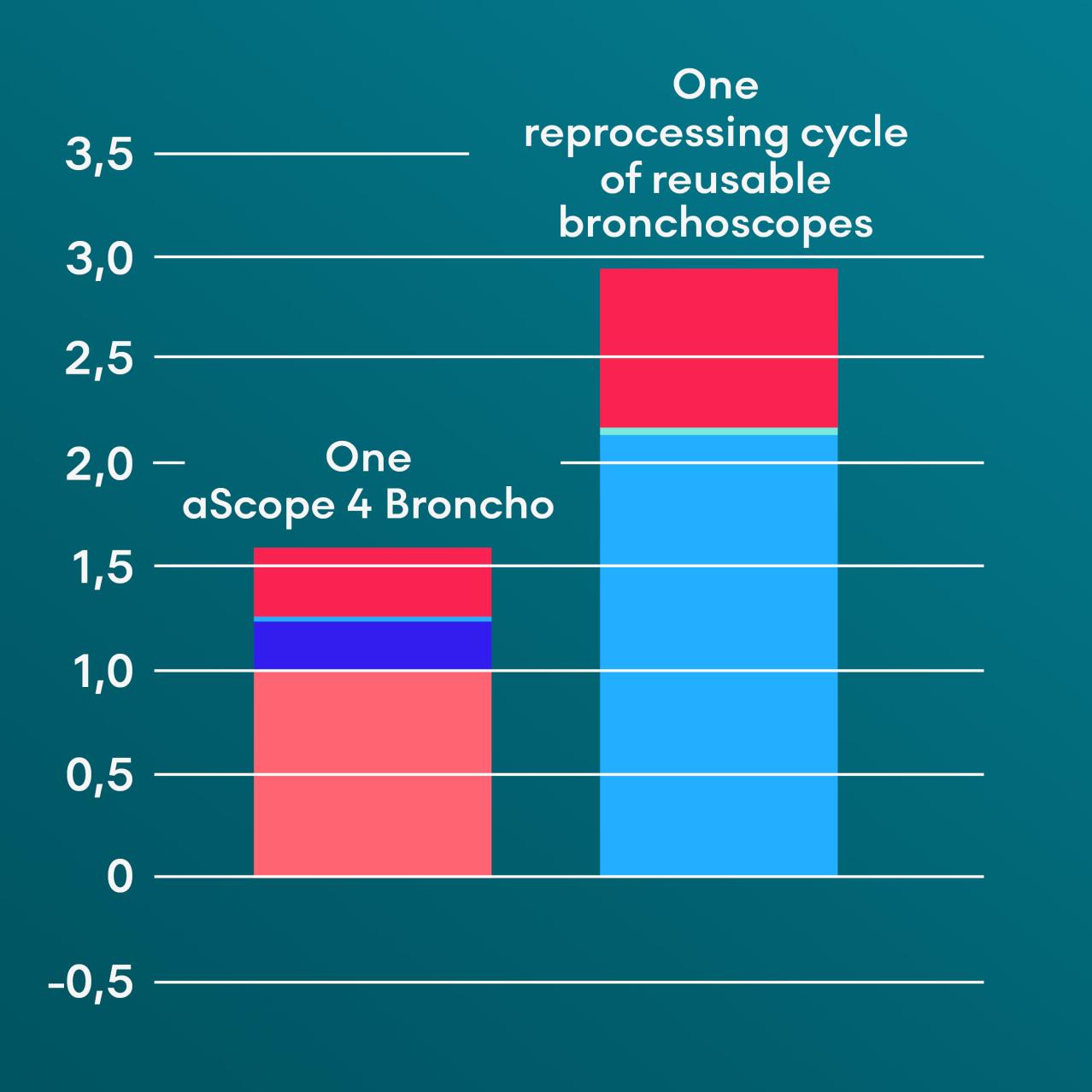 Materials

Production

Use (Cleaning on RBs)

Disposal (handling)

End-of-life potiential

Incineration
Contact us to arrange a demo
It's quick and simple for us to set up aScope™ 5 Broncho and aBox™ 2 at your place of work so you can get it in your hands and see for yourself. Fill out the form, and you will be contacted by an Ambu rep to set up a trial or demo at your hospital.
RELEASE INFORMATION
aScope 5 Broncho is not available in all countries.
Please contact your local Ambu representative to learn more.