How we feel about Ambu
For us to achieve our ambitious targets and bring new innovative products to the market, Ambu has to be a great place to work. We continually ask our employees how they feel about Ambu to guide us in making Ambu a rewarding company to work for.
Employee engagement survey
In 2018, as many as 87% of our employees answered our Global Employee Engagement survey. This high level of participation tells us that there is a strong interest and commitment in making Ambu an even better place to work.
From an overall perspective, the answers show that we are very loyal and dedicated to Ambu, and the survey results are objectively good – both in relation to 2014 when we did the same survey and compared to global benchmark.
Well above benchmark
The consultancy Ennova, who has conducted the survey, has compared the Ambu results with answers from respondents working in thousands of companies globally. This benchmark is called the Global Engagement and Leadership index (GELx). We can literally measure our results with how other companies are doing and how satisfied the workforce is in comparable countries.
Ambu performs well above the benchmark on all parameters and across all locations. In addition, our employees have a strong belief in Ambu and in our strategy. In short, we feel that we have a great place to work.
Ongoing development
Even though we are happy about with the results, we are continuously working to improve. All leaders discuss the results in their teams, and we aim at doing even better in the next engagement survey.
"Ambu's engagement results are higher than our GELx and best-in-class benchmarks. From my experience, this is a very solid result and it indicates a very satisfied and motivated organisation."
Velin Nikolov
Senior Engagement Manager, Ennova
Meet some of our employees
TEOH LOO LEONG​
Team Leader, Technical
Worked at Ambu Malaysia since June 2008​
"I have always been fascinated by the medical industry, because I strongly believe in saving lives. When I joined Ambu, there were not many medical companies in Penang. I was from an electronics company background which I feel is very common. When I heard about Ambu, I quickly looked into the company's background and the products they produce and soon realized that Ambu is where I want to be."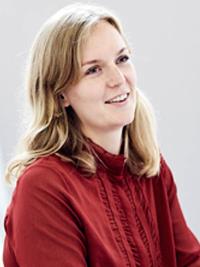 CHARLOTTE KRAG VARSLEV-PEDERSEN
Process Engineer
Worked at Ambu in Ballerup, Denmark since 2016
"In my job, it really motivates me to drive progress. Ultimately, it's about seeing the finished product in the hands of the doctor. It requires strong team work to develop an innovative product and that's our final goal. I appreciate to be surrounded by talented colleagues who care about what they do. I also appreciate when we have fun over silly things and genuinely ask "how are you today?"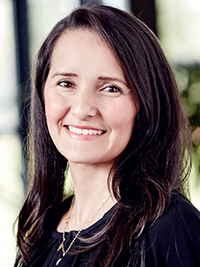 DIANA AVENDAÑO SØNDERUP
Head of ENT, Videolargyngoscopy, and One Lung Ventilation.
Worked at Ambu in Ballerup, Denmark since 2011
"I enjoy that Ambu provides the opportunity to be part of projects where there is high interaction with international colleagues and challenging assignments to be solved. There is also a nice atmosphere at the office and colleagues are open minded and collaborative.
As a foreigner in Denmark, I appreciate that Ambu is a good example of the Danish working culture where there is focus on the well-being of the employees, work-life balance and open communication."