Introduction
Just grab it and go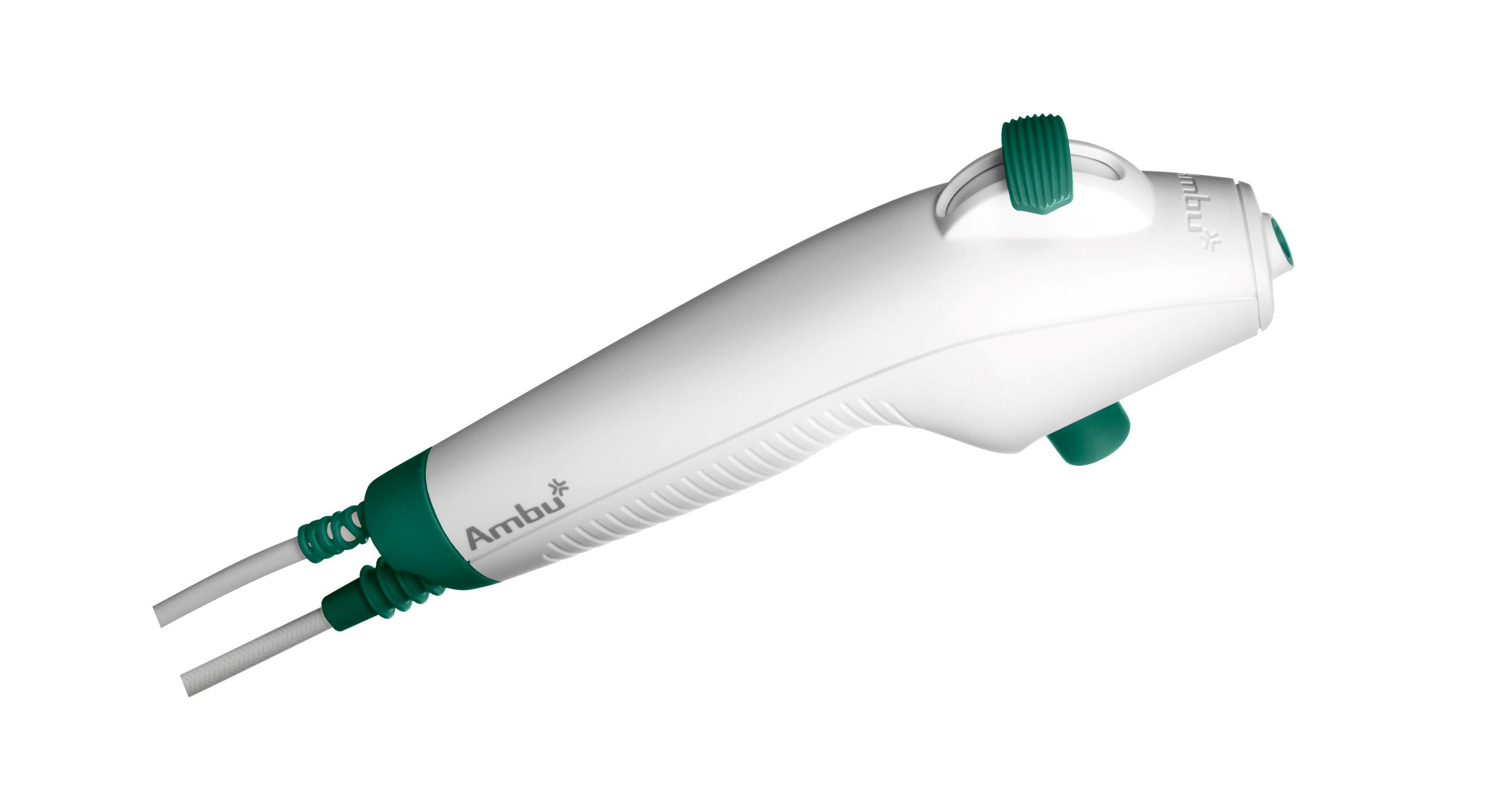 Designed for therapeutic procedures
With its 2.2mm working channel, the aScope 4 RhinoLaryngo Intervention endoscope is an excellent choice for therapeutic procedures. It is ready when you are, requires no post-procedural handling and comes at a low investment cost, which makes it particularly suitable for outpatient-clinic biopsies.
​
Day, night, on weekdays or the weekend
The aScope 4 RhinoLaryngo endoscope is a flexible, portable, quality solution that can help you be more productive with its ease-of-use, guaranteed sterility and single-use efficiency.

High-quality video imaging that doesn't compromise on portability
The solution includes our compact and high-resolution monitor, Ambu® aView™, which is intuitive to use and portable. That means you can take it with you wherever you need to go and count on clear, sharp images that allow you to confidently identify anatomical structures. Navigation in the upper airway is made easy thanks to the endoscope's high-bending angles and precise tip motion.
​
A compact and lightweight solution that brings you closer to patients
The aView monitor makes it easier to focus on and involve your patients in the procedure. You can simply manoeuvre it into a comfortable position close to you and the patient. In addition, having a separate monitor promotes a better working posture compared to traditional fibrescopes with eyepieces.
​
Guaranteed sterility and single-use efficiency
Being sterile, the aScope 4 RhinoLaryngo Intervention endoscope adds an extra measure of patient safety. And since it is single-use, you get a brand-new endoscope with the same high quality at every procedure. Simply use it and discard.
For routine nasal endoscopy and laryngoscopy, the aScope 4 RhinoLaryngo Slim endoscope is included in the solution.
​
Release information
The aScope 4 RhinoLaryngo Intervention is not released for sale in all countries. Please contact your Ambu local sales representative for further information.
Key Benefits
A flexible, portable, quality rhinolaryngoscopy solution
Video
Introducing aScope™ 4 RhinoLaryngo
Technical specifications
Bending capabilities
130° up, 130° down
Insertion cord diameter
5.0 mm
Distal end diameter
5.5 mm
Working length
350 mm
Channel average inner diameter
2.2 mm
Spare parts
There are no spare parts or accessories for this product.
Downloads
Brochures
Datasheets
Instructions for Use
Supplementary Information
Video
March 2019
Note: US: Rx only