OVERVIEW
Your hassle-free bronchoscopy solution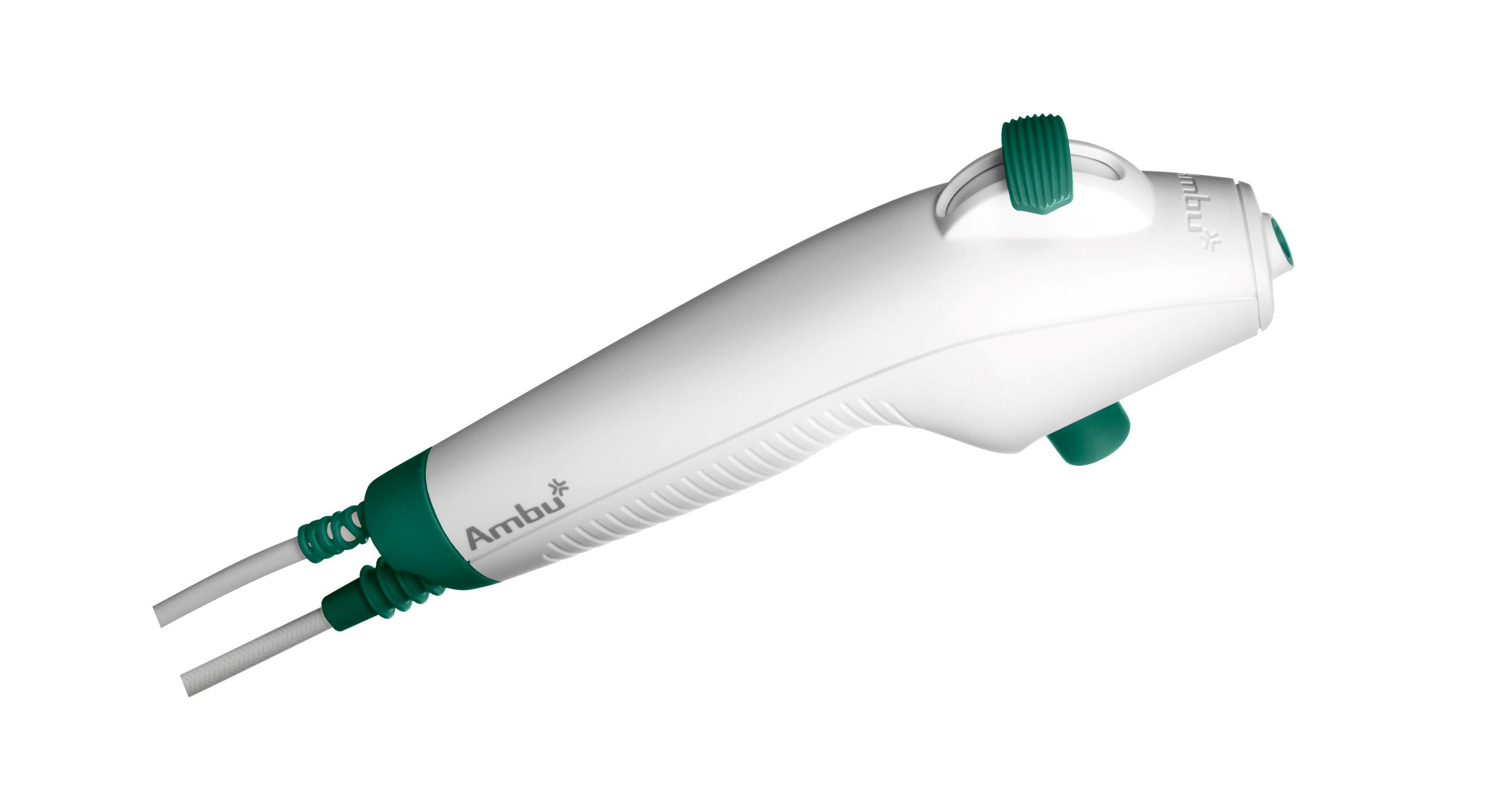 The aScope™ 4 Broncho Regular endoscope is a single-use, flexible, ready-to-go bronchoscopy solution. With a working channel width of 2.2 mm, it is the ideal for a wide range of procedures, including:
Intubation
Management of retained secretion
BAL and BW procedures
Protected specimen brush sampling
PDT procedures
Training of bronchoscopy skills
Improves safety and productivity
Because it is a single-use, fully-integrated solution, you can always count on the aScope™ 4 Broncho Regular endoscope to be:
Guaranteed sterile
The risk of cross-contamination is completely avoided ensuring that you have taken optimal steps to safeguard the patient.

Ready when you are
The single-use scope is easy to set up and requires zero handling or reprocessing after use. So you can focus on what matters most: your patients.

Hassle-free solution
Combined with the portable, easy-to-use Ambu® aView™ 2 Advance monitor, a high-quality, portable full HD monitor and the Ambu® aScope BronchoSampler™ solution, you get a fully integrated, easy-to-set-up, closed-loop system. As a result, the risk of sample loss and contamination is reduced.
Three sizes to cover a wide range of procedures
The aScope™ 4 Broncho endoscopy solution also includes Slim (3.8/1.2) and Large (5.8/2.8) sizes all in one system.
Release information
The aScope™ 4 Broncho Regular single-use endoscopy is not available in all countries. Please contact your local Ambu representative to learn more.
KEY BENEFITS
Always sterile, available and hassle-free
The true cost of reusable scopes
Improved patient safety
Choosing aScope™ 4 Broncho is about improving patient safety and workflow. It is about ensuring immediate access to a flexible bronchoscope and eliminating risk of cross-contamination. It is about delivering clear, sharp imaging and easy navigation during your bronchoscopy procedures.
aScope™ 4 Broncho gives you 3 sizes in one system at no additional cost:
aScope™ 4 Broncho Slim
aScope™ 4 Broncho Regular
aScope™ 4 Broncho Large​
They are all equally connectable with Ambu displaying units.
To read more detailed information about risk management associated with the aScope™ 4 Broncho system, download the Instructions For Use.
Technical specifications
Bending capabilities:
180° up, 180° down
Insertion cord diameter:
5.0 mm
Distal end diameter:
5.4 mm
Channel average inner diameter:
2.2 mm
Min. instrument channel width:
2.0 mm
Insertion cord length:
600 mm
Spare parts
There are no spare parts or accessories for this product.
Downloads
Brochures
Datasheets
Instruction for use
Supplementary Information
Videos
September 2020
Note: US: Rx only